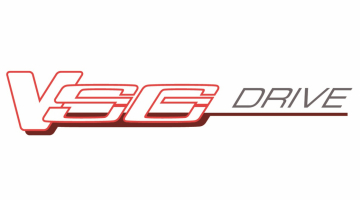 New engine and new VSG-Drive transmission for Vervaet Hydro Trike
12 kwietnia 2019
New engine and new VSG-Drive transmission for Vervaet Hydro Trike
For the 2020 production year, Vervaet has further developed the drivetrain of its Trikes. A new engine and a new transmission are to become standard. Both the Hydro Trike and the Hydro Trike XL will now feature the DAF MX390 with 530 hp (Euro 6). The real star of the show at Vervaet is the new variable transmission developed in-house; VSG-Drive. After two years of testing in the field, this transmission will now become standard on new Hydro Trikes.
The DAF engine produces lower emissions of soot particles and nitrogen oxides, and thus complies with the very latest norms. But more importantly, maximum available torque is now produced at lower revs. This results in a fuel saving of as much as 10% versus the current engine setup.
The new transmission is a variable auto-shift gearbox with two hydro-motors. The front wheel will continue to be driven by the variable hydraulic system. Based on thorough research, Vervaet came to the conclusion that this was the best way to ensure that the machine would produce optimum power to all three wheels at the same time from stationary. A combination of pure mechanical and pure hydraulic power has often disappointed in the past in practice. What's more, Vervaet wanted to continue guaranteeing its low cost price and high level of durability. The VSG-Drive makes it possible to reach speeds of 40km/h on the road at just 1200 rpm.
In recent tests, the combination of the new engine and the VSG-Drive transmission provided compelling results in relation to power generation and fuel savings.